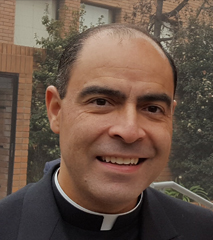 Fr. Oscar Sánchez, LC
Director
Fr. Oscar was born in Guadalajara, Mexico, and joined the Legion of Christ in 1996, after almost ten years of active life in ECYD and Regnum Christi. Prior to starting his formation as a Legionary, he obtained a degree in Industrial Engineering and then served for one year as a Regnum Christi voluntary missionary in Monterrey, México. He was ordained a priest in 2007.
Throughout his years of ministry in North America and various European countries, he has developed an ample experience in many fields of apostolate: administration, teaching, founding and managing new schools, family counselling, evangelization missions, spiritual retreats, youth counselling and chaplaincy. Among his various missions, he worked in Dublin Oak from 1999 to 2002 and was a member of the General Management of all the Oak International academies from 2002 to 2005. He was the Territorial Administrator for the Legionaries of Christ and Regnum Christi in Spain and other European countries from 2005 to2015. He recently finished his commission as Territorial Administrator in Chile.
Fr. Oscar is fluent in English, French, Spanish and Italian. He has extensive experience in working with Catholic and educational organizations in a service-oriented environment. He is skilled in pastoral guidance, administration and finances, strategic planning, public speaking, counselling, and has a broad experience in change management.
Fr. Joseph Fazio, LC – Chaplain
Fr. Joseph is from New York City, USA.  After serving in the US Navy he joined the Legion in 1993.  His formation began in Connecticut, continued in Rome and he gained pastoral experiences as well in Mexico, Argentina and Switzerland.  Finally he was ordained in the Eternal City on the 24th of December of 2005 and thus began his priestly ministry in Cuernavaca, Mexico.  Since then he has also carried out ministries in California, Louisiana and Indiana.  He has been in Dublin since 2015 when he was assigned as Superior of the Legionary Community and Vice Director of Dublin Oak Academy.
Br. Gerardo Jiménez, LC – Instructor of formation
Br. Gerardo was born in Táchira, Venezuela. He joined the Legion of Christ in the city of Barquisimeto, in the state of Lara in 2002. He studied classical humanities in Salamanca Spain from 2007 to 2010. In 2012 he earned a bachelor's degree in philosophy from the Pontifical Athaeneum Regina Apostolorum in Rome, Italy. From 2012 to 2016 he worked at the Irish Institute in Mexico City as a teacher, coach and formation instructor of middle school and high school students. From 2016 to 2018 he returned to Rome and finished a licence in philosophy with specialisation in anthropology. He has an associate's degree in neuroscience and a diploma in theology of the body.
Br. Luis Eduardo Torres, LC – Instructor of formation
Br. Luis Eduardo was born in León Guanajuato, México, in 1995. He joined the Legion of Christ´s minor seminary in León in 2007, where he did his high school studies. In 2013, he joined the Novitiate in Monterrey, Nuevo León. There he received an associate degree in Classical Humanities. In 2016, he moved to Rome where he earned a bachelor's degree in Philosophy from the Pontifical University Regina Apostolorum. At the same time, he obtained a Diploma in Accompaniment from Francisco de Vitoria University. He has been trained and specialises for work in youth formation and counselling for adolescents in secondary levels of education.
Mr. Robert Pattison
Principal
Registered with the Teaching Council of Ireland, Mr. Pattison has over 20 years' experience teaching in Ireland and abroad, including the Middle East and Russia.
Alison Blake
Science, Geography and EFL teacher
James O'Grady
Classical Studies Teacher
Patrick Kinsella
Game Design and CS50 Teacher
John McShane
Head soccer coach and EFL teacher.
Michael McGrath
History and English Literature Teacher
Brian O'Dubhghail
Music Teacher
Sahoko Blake
Arts Teacher
Tomoko Pattison
Maths Teacher
Enzo D'Agostini
English Teacher
Mr. Kennedy joined Dublin Oak Academy in September 2014. His background in health and safety and also his work in scouting Ireland for 30 years place him in a great position to help boys in Dublin  Oak as a night supervisor.
Mr. Kennedy has a number of awards from Fetac further training awards council at highest level 6  to include a few principles of supervisory management, first aid instructor and examiner training for trainers and teaching methods.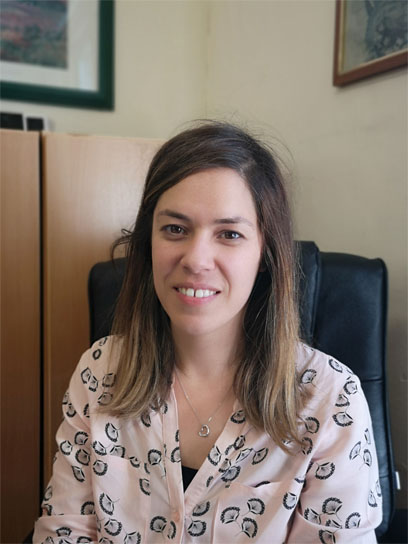 Originally from Belgium, Esther has a Bachelor's in Business and a Postgraduate degree in Education. She taught English for 5 years in Belgium, and currently teaches French privately in the Dublin area. She worked for Woodlands Academy for 3 years as a Dean of Discipline and recently joined the Dublin Oak Academy formation team.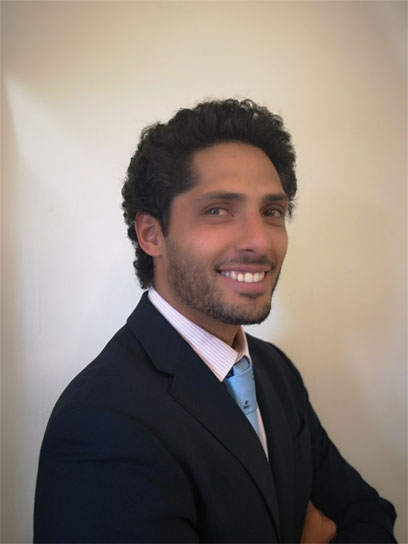 Mr Carrion was born in Sevilla, Spain, in 1989, where he studied in Catholic Schools, like "CIA de María" and "San Antonio María Claret". After graduating from high school, he studied Physical Education and Primary Education in the University of Sevilla, and also became a UEFA coach. He has been working with children in kindergartens, schools and high school for 10 years, among which, "Highlands School Sevilla", a Regnum Christi School, as teacher and football coach. A lover of sports, Mr Carrion has worked as a semi-professional football coach in Spain, for teams such "Pablo de Olavide" University. In his spare time, he also enjoys volunteering in Catholic organizations.
[Personal info to be updated soon.]
I have been working as the Financial Accountant for Dublin Oak Academy since July 2008. I have a B.A in Accounting & Finance and I have been a member of the Association of Charted Certified Accountants since 2003. I also have a Higher Diploma in Education. I am married and have 3 sons. I enjoy playing the piano and roller skating with my children.
I joined the Dublin Oak team in October of 2006 as a Part-time evening receptionist. 6 years on my role has changed to full time Receptionist, Personal Accounts and looking after the running of our Oak Shop. I have qualifications in Secretarial duties. I am married and have 2 teenage children, a girl and a boy, whom I love spending all my free time with. As a family we enjoy trips to the cinema, bowling and taking day trips to the many beautiful counties of Ireland.
Secretary, [Personal info to be updated soon.]
Receptionist, [Personal info to be updated soon.]
Nurse, [Personal info to be updated soon.]
Nurse, [Personal info to be updated soon.]
Joe Nutley
Facilities Supervisor
Joe supervises a team of 8 people and manages the maintenance contracts. He joined Dublin Oak in 2007, having worked in Microsofts European headquarters Ireland for 5 yrs. Joe has vast experience working in the areas of air conditioning and plumbing.
Liam Connolly
Maintenance and Cleaning
Liam maintains the club area/games room/science lab. Liam commenced working in Dublin Oak in 2005
Mark Scarff
Maintenance and Bus Driver
Mark commenced working for Dublin Oak as the bus/coach driver in 2002, later moving into the Maintenance Dept but still working as a driver part time.
Szilvia is responsible for the cleaning duties in the main school building.
Vilma Ruthauskiene
Laundry
Vilma, originally worked in Woodlands Academy part-time in the laundry. She then moved to a full-time cleaning position in Dublin Oak Academy and since 2010 has been responsible for the laundry in Dublin Oak Academy.
Johnny commenced employment at the Novitiate in Leopardstown in 1988 as a cleaner and moved to Dublin Oak on the completion of the new dormitory building on the school grounds