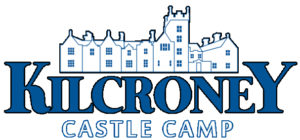 Dublin Oak's Summer Course is for boys from 9 – 14 years old. It is designed in such a way that they can make the most of their summer. It is held during the month of July. The main objective of our course is to make new friends from different nationalities, practice different sports and to learn/improve the participants' level of English combining a very healthy environment with the opportunity to speak English 24/7.
An essential part of Dublin Oak Academy's summer camp is to improve the ability of our participants to communicate in English in an intensive but fun way. In order to achieve this, we have planned a series of lessons, workshops, and activities that will help our campers to communicate 24 hours a day in English. It is a challenging adventure but certainly possible due to the motivation and continuous supervision of all our personnel on the campers. Our participants' conviction is also cultivated throughout the course. The effort of listening and making oneself understood in another language at this young age shows unexpected and gratifying fruits. After a while, the English of our participants will be more natural than before with the intensive and constant care of our tutors.
The four-week course includes 56 academic sessions of 40 minutes each, 42 sessions of grammar, reading and writing skills and 14 sessions of workshops (i.e., drama, role play, etc). The participants are divided into groups depending on their level of English, which represents an opportunity to practice and improve their speaking skills.
Life at Kilcroney Castle Camp
Dublin Oak Academy pays attention to the course participants 24 hours a day, 7 days a week. We start at 8:00 a.m. with Mass to thank God for the new day and to ask Our Lady for protection. The academic personnel looks after the participants in the morning while having lessons in the classrooms, the gardens or on a trip to the city.
The afternoon is for sport and games. We have outings on Wednesday, visits to attraction parks on Saturday and cultural visits on Sunday. All these activities are held within a family atmosphere and in a healthy competitive context. The team that scores the most points in the different aspects of integral formation will put its flag on top of the tower and will also get a special prize.
2 tracksuits
3 jeans/casual trousers + belt
3 Sweaters
5 t-shirts / polo shirts
1 rain jacket
1 warm jacket
8 underpants
8 pairs of socks (some of them for sports)
2 sports shorts
2 swimming shorts
2pyjamas
Bring some clothes that can get dirty and muggy for the "survival activities"
2 pairs of tennis shoes
1 pair of casual shoes
1 pair of soccer cleats
1 pair of sandals (pool shoes or flip-flops)
backpack
camera + charger + power adapter (3 pin socket)
sun cream
baseball hat
Live
Kilcroney
Castle Camp